Ways you can support me:
PayPal.Me
Are you looking for ways to help support me while I'm working on new projects?  Do you want to donate money to help me post original poetry content not available in my books?  The easiest way is to send me money via PayPal!  I have this neat little link that lets you do just that.    If you click on it, it will take you to my verified link and you can input an amount.  That's it.
https://www.paypal.me/shannonmcrobertsky
Use my affiliate link to join the Author Grow Publishing Master Mind Class.  
This program is one that will do the following:
The first lesson will teach you how to make $20-$700 a month to pay for the enrollment!
Many graduates of the previous version of the course are making $5k-$40k+ PER MONTH publishing fiction
It's over $1600 worth of classes that you will receive for a monthly fee!
Similar courses are currently being sold right now for nearly $6,000 up front!
Within the first month students will learn how to increase their sales by 300%-1000% by making ONE small decision that takes only minutes to make and can impact the success of a series for months or years to follow–all on autopilot!
This course is going to teach you everything they need to know to create characters that write their story and books that sell themselves! (But that we'll teach how they can increase those sales even further with marketing efforts as well!)
You will be helping me to complete the program as well.  There are enough readers for ALL OF US!
I have increased my sales by 150% using techniques learned here and I did not even try hard.
Recently the instructor has added EVEN MORE information.
https://authorgrow.teachable.com/?affcode=233020_0gtcvqgm
Buy cool 2-D and 3-D stuff through Renderosity
Renderosity has a lot of stuff for Photoshop, Daz Studio, and Poser.  It isn't all 3D.  I have gotten a lot of my Photoshop Actions and backgrounds from here!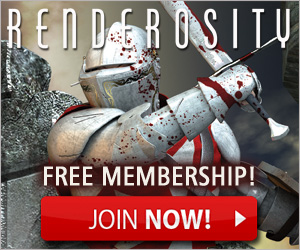 Buy Awesome Webhosting
I've had tons of web hosts over the years, but none of them have been as awesome as Arch Hosting.  Use my affiliate link to check them out and sign up for your awesome plan.  They gave me security certificates, transferred my WordPress stuff, and they have actual live humans.  You can buy their service for as low as $3.00 per month.
https://archhosting.net/aff.php?aff=69
Buy A Helpful Image Creator
Sign Up For Missinglettr